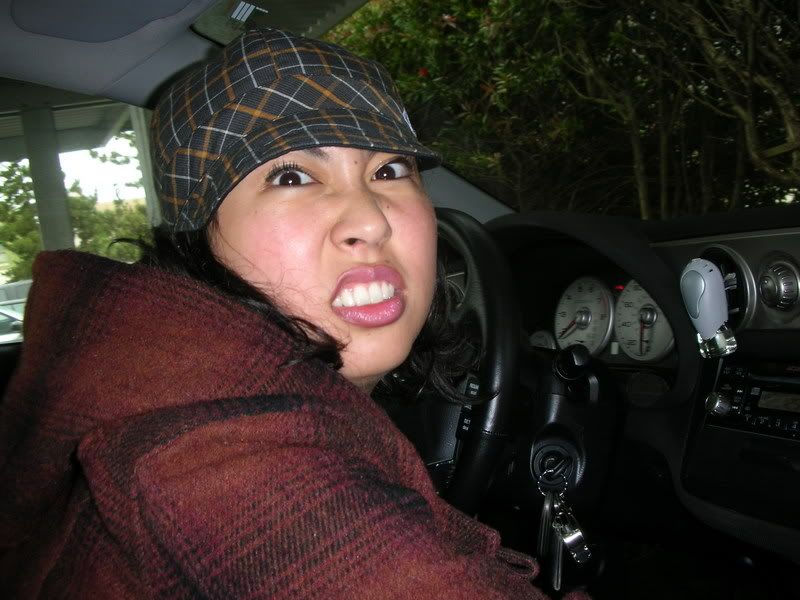 If there's one thing that brings the worst out of me, it's road rage. There's something about being behind the wheel that empowers people to say things they wouldn't normally say or to throw up a finger they wouldn't normally use to point. No matter where it is I drive in the U.S.--be it through the Midwest, the East Coast, and up and down California--there's always the chance of encountering that idiot of a driver that ruins your whole day.
If you've ever driven in So Cal, particularly L.A., you'd know to prepare yourself either for some insanely heavy traffic or some really aggressive speed-racers. The carpool lane may also be a very frustrating place since, if not planned carefully, you could easily miss your exit because of those evil double solid yellow lines. In my experience, the problem is that the majority of drivers down south aren't considerate or patient enough to put up with slow or wishy-washy drivers. The pace of the lifestyle doesn't allow that.
Moreover, I've encountered the most
obnoxious drivers
in So Cal: there's the tailgater, the sporadic lane-changer, the non-signaler, and the list goes on. At the very least, however, I think people try to get to where they're going with a quickness, even if they are jerks. If you've been sitting in traffic on the 101 and you're already 30 minutes late for an appointment, once traffic starts picking up (if you're lucky), people don't remain driving 20 MPH. People pick up the speed like they should. And best of all, there's such thing as a left-hand turn in L.A.!
While this may be true, driving in Nor Cal sure is a change of pace. Though San Francisco is an urban city, I found that the drivers overall are patient ones indeed. But where L.A. drivers lack patience, Bay Area drivers overcompensate. I drive every week to and from my internship in Redwood City, and on my way there, I usually encounter the following problems before reaching my destination:
-I honk at the people who don't know when it's their turn at a four-way stop.
-When entering the freeway, the driver preceding me is going 35 MPH on the on-ramp, and accelerating at a turtle-pace into the freeway.
-When on the freeway, someone is driving 60 MPH in the fast lane.
-People who are signaling to go into my lane practice defensive driving to a whole new level and take a million years before actually moving into my lane.
-Drivers who can't decide whether they want to go fast or slow, as indicated by their constant speed changes.
I'm not quite sure if it's my Southern California driver's nature, but am I wrong to think that
Nor Cal drivers
drive like they have nowhere to go? I mean, come on! The traffic started moving a long time ago, and in frustration I overtake the cars in front of me who choose to lollygag along without realizing that they could get pulled over for obstructing traffic and going too slow. From my observations, drivers up here are so relaxed that they make me look like the asshole driver when that's just normally not the case...back home anyway.
In brief, I've concluded that both sides of California have their share of horrible drivers. So Cal, with the term "road rage" coined there, has their inconsiderate, crazy drivers, while Nor Cal has their timid, pushover drivers. Just as much as I hate to find myself stuck in L.A.'s
carpool lanes
, those no-left-turn signs and inconspicuous traffic lights in San Francisco drive me out of my mind.